Ministries
Youth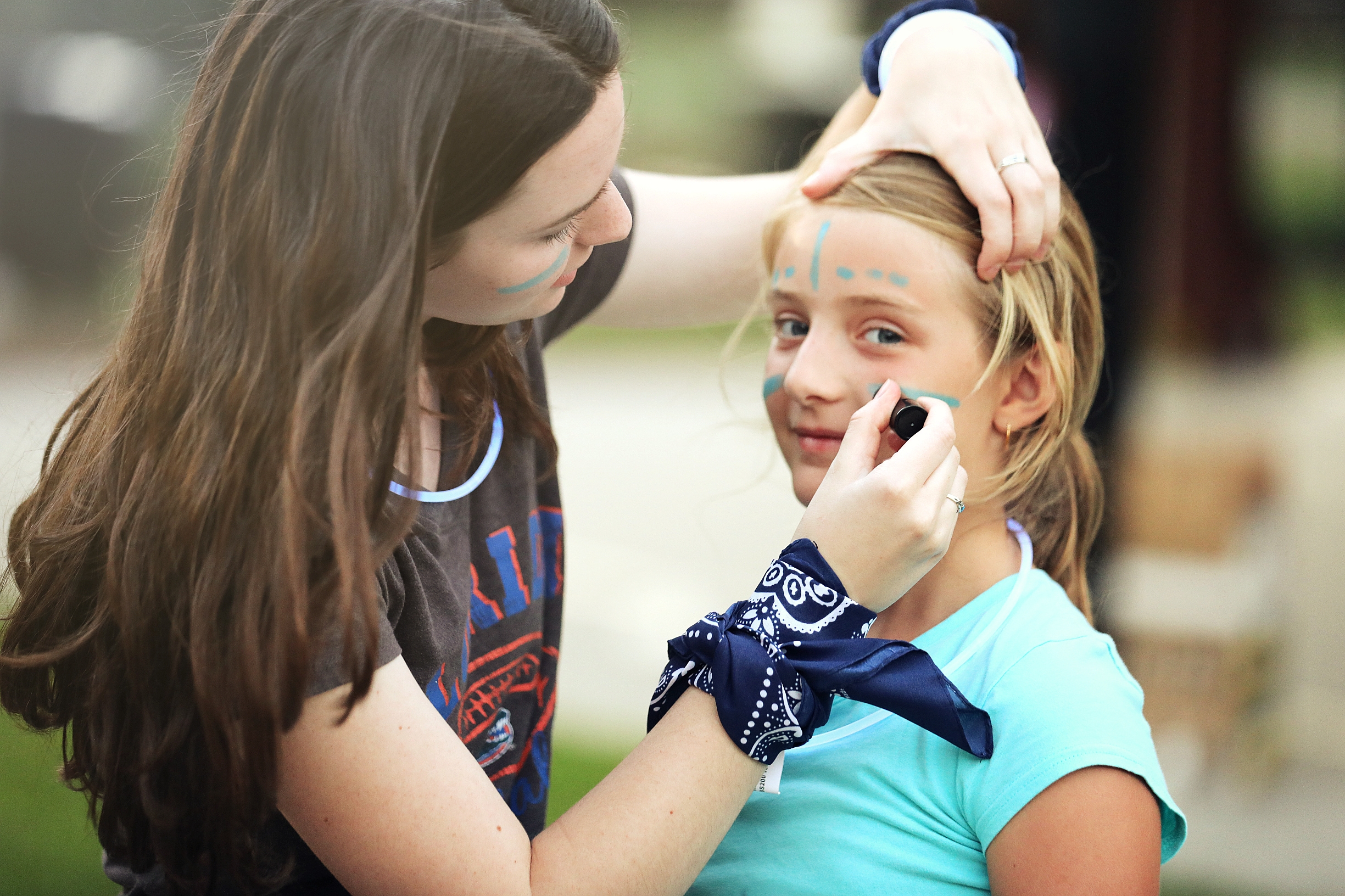 Welcome students and parents! Being a teenager and moving from the dynamics of childhood into the demands of adulthood is no small task. But rest assured: you are not alone! Here at St. Paul's we consider it a great joy and privilege to partner with parents and young people as we pursue maturity in Christ together (Colossians 1:28).
Through regular fellowship activities and Bible studies, we encourage students during this journey in both their relationship with the Lord and their relationships with their families, friends and neighbors. It is our goal that each student who participates with the youth ministries at St. Paul's will experience the love of God through a welcoming environment, engaging Bible study, Christian fellowship, and service opportunities.


Core Values
Youth Ministry at St. Paul's is characterized by:

Biblical and Reformed teaching

Personal growth in Christian community

Participation in the mission of God's people

Identity and joy in Christ


Questions & Answers
Is this a family ministry or a youth ministry?
Yes! Though our events and activities are for High School and Middle School students, we believe the most Biblical approach to youth ministry includes ministering to the whole family.
Is there youth group every Sunday night?
Our Sunday night youth group meeting occur most Sunday nights during the school year. Occasionally, there are other evening services that we encourage our families to attend when we are not meeting.
Does the youth ministry ever go to camps or retreats?
Yes! Camps and retreats have proven to be a great way for us to encourage students to connect with one another and grow in the gospel. There are options for both middle and high school students.

What does a typical night at youth group look like?
Our Sunday night meetings run from 5:30-7:30. Our evening begins with a game or set of activities for all students before we enjoy a snack together. After this, we enter the Grove, where we meet for a time of singing praises (led by student musicians) and Bible study (led by the Youth Director). After the lesson, we frequently break into four discipleship groups: divided into boys' and girls' middle and high school groups, for a time of discussion and prayer.
What schools do the students at St. Paul's go to?
Our students come from many different schooling options. Though our church building is located in the Edgewater School District, we also have students who attend private schools, charter schools, home schools, cyber schools and co-ops. Please reach out if you would like to know if we have any students that attend a school that your children attend.

Are there any service opportunities for teenagers?

Our church hosts community service days where we go out into the surrounding neighborhood on a Saturday morning to help many of our neighbors with projects around their yard and home before we all come together for a lunch at the church in the afternoon. Students and their families are always encouraged to join us for these and other service opportunities.
Is there a youth group Sunday School class?
We have both a Sunday School class for middle school and high school students taught by volunteer teachers in coordination with the youth director.

Is there a youth choir?
Yes! St. Paul's has a vocal youth ensemble for middle school and high school students. This ensemble meets every Sunday immediately following the morning worship service. For more information, contact our Music and Youth Ministry Assistant and Director of the ensemble, Hannah Pacchioli.
Is there a youth mission trip?
Though there is an annual mission trip to Smyrna, Tennessee, it is not exclusively for youth. Our trip is open to the whole church and we have a number of young adults, college students, and whole families who have participated as well as middle and high school students.
Youth Group and Evensong Dates
January 2 - Youth Group
January 9 - Youth Group
January 16 - Evensong
January 23 - Youth Group
January 30 - Youth Group
February 6 - Youth Group
February 13 - NO Youth Group
February 20 - Youth Group
February 27 - NO Youth Group (Midwinter Retreat)
March 6 - Youth Group
March 13 - Youth Group
March 20 - Evensong
March 27 - Youth Group
April 3 - Youth Group
April 10 - Youth Group
April 17 - NO Youth Group (Easter)
April 24 - Youth Group
May 1 - Youth Group
May 8 - NO Youth Group (Mother's Day)
May 15 - Evensong
May 22 - Final Youth Group (Senior Celebration/Summer Kickoff)
Upcoming Youth Events
January 29 - Father & Son Bonfire (Middle and High School)
February 5 - Deeply Rooted (8th-12th Grade Girls)
February 12 - Coast2Coast (High School)
February 18-19: Missions Conference
February 25-27: Midwinter Retreat (Middle School)
April 2 - Spring Festival
April 8 - Movie Night
May 14 - Paintball
June 4 - Youth Car Wash Fundraiser
June 11 - St. Paul's Block Party
June 27-July 1 : Smyrna Missions Trip
July 11-16 : RYM High School Camp
July 11-15 : Kulaqua Middle School Camp
Youth Ministry Committee
Fredo Perez
Laura Ragsdale
Matt Ragsdale
Jason Mages
Staci Little
Meg Mages
David Sutton
Mary Margaret Sutton
Mark Davis
Hannah Pacchioli
---
Contact Mark Davis
Mark is our director of youth and the chair of the Youth Committee. He is available to answer questions or help connect you with opportunities to get involved.
Get in touch
Stay Connected
St. Paul's sends out a weekly newsletter on Wednesdays. Our liturgy is sent on Fridays to help us prepare for Sunday worship. Sign up to receive these and other special updates.